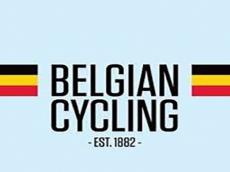 By  Azertac 
The Union Cycliste Internationale (UCI) announced the 2019 BMX World Championships will once again return to Heusden-Zolder, Belgium.
The decision to hold the World Championships in Heusden-Zolder was made in August 2017 at the meeting of the Council of Heads of the European Cycling Union (EUC) in Denmark.
Cycling has a strong tradition in Belgium. The city has so far hosted an influential one-day Tour of Flanders and Liege-Bastogne-Liege cycling races. It has also hosted one of the highest ranking categories of the UCI - Tour de Belgium, as well as the 1st and 2nd category Kuurne-Brussels-Kuurne, 3 cycling races in elite classic categories and 4 higher category one-day cycling races.
The flag of the World Championships will be presented to Belgium as a baton on June 9 within the framework of the BMX World Championships in Baku.
Baku UCI BMX World Championships feature more than 1500 cyclists from 43 countries.