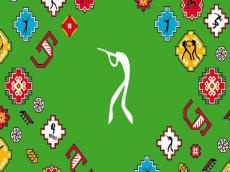 By  Trend
Azerbaijan's mixed team has won a gold medal in the trap event at the 4th Islamic Solidarity Games in Baku.
In the finals, Azerbaijan's Ali Huseyinli and Aydan Jamalova by having scored 43 points defeated Turkey's Oguzhan Tuzun and Nihan Gurer.
The Baku 2017 Islamic Solidarity Games started May 8 and will last until May 22 in Azerbaijan's capital on 16 sports grounds in 21 kinds of sports – 17 Olympic ones and three non-Olympic ones.