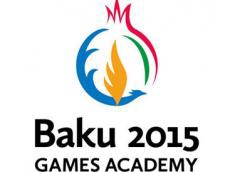 Saturday 16 August marks 300 days until the Baku 2015 European Games Opening Ceremony.
And as the countdown clock in the host city displayed the significant date, the Baku 2015 European Games Operation Committee (BEGOC) presents key facts and figures about the inaugural event.
Next year will see more than 6,000 athletes and more than 3,000 team officials arrive in Azerbaijan to compete for 239 medals and the right to be called European Champion.
In total, BEGOC now employs some 670 people from 33 different nationalities – with all five continents of the world represented.
The spectacular Opening Ceremony will take place on June 12 2015, starting 17 days of competition that will unite Europe in celebration of sport.

Below are the best facts and figures of the Baku 2015 European Games:
-    300 days until the Opening Ceremony
-    12,000 volunteers being recruited
-    49 National Olympic Committees invited as members of the European Olympic Committee
-    19 different sports featured
-    17 days of competition
-    33 different nationalities currently employed by BEGOC
-    670 current total number of BEGOC staff
-    20 total number of competition venues
-    239 total number of medal events
-    3,755 bedrooms in the Athletes' Village
NOTES TO EDITORS

Baku 2015 is the first ever European Games, an exciting and innovative multi-sport event for the continent which will take place from 12 until 28 June 2015.
There will be a total of 19 sports at Baku 2015: 16 Olympic sports and three non-Olympic sports. More than 6,000 athletes from across Europe will be representing their nations over 17 days of competition.
Nine of the sports will offer qualification opportunities for the Rio Summer Olympic Games in 2016. Those sports include Archery, Athletics, Beach Volleyball, Cycling, Shooting, Swimming, Table Tennis, Taekwondo and Triathlon.
Baku was awarded the Games by the European Olympic Committees (EOC) in December 2012. The Baku European Games Operation Committee (BEGOC) will organise and run the Games in co-operation with the EOC.