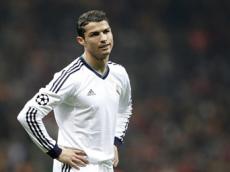 Christopher Renzi, the current owner of the "CR7" trademark in the U.S., has opened legal proceedings against Cristiano Ronaldo and the company who controls his marketing affairs, JBS Textile Group.
Renzi is seeking official confirmation the moniker is his after receiving threatening letters from JBS, who possesses "imminent plans" to launch an underwear range featuring Ronaldo's name and symbolic stamp in America, reported by Andrew Chung of Reuters and via ESPN FC:
"BS has also asked the U.S. Patent and Trademark Office to cancelRenzi's trademark. But Renzi, who registed (sic) the "CR7" trademark in 2009, has filed a lawsuit against Ronaldo in order to prove that he owns the licence to the term in the U.S."
Renzi is said to have utilised the initials across a range of branded clothes. The three-character design relates to his name and Oct. 7 date of birth, but Ronaldo's representatives believe this was deliberately used in order to capitalise on the player's global marketability.
JBS indicates the CR7 tag is "so closely tied to the fame and reputation of Cristiano Ronaldo, that a connection with the soccer player would immediately be presumed by the general public," a factor that would likely increase the chances of making sales, per ESPN FC.
Ronaldo currently enjoys a number of prosperous sponsorship deals and is a marketing juggernaut in himself. He earns around £14.1 million per year advertising Nike products and joined Tag Heuer prior to the World Cup. The former Manchester United star is also the face of Konami's Pro Evolution Soccer video game series, underlining his appeal across a range of different products.
Michael Feldhuhn, Renzi's lawyer, indicated his client isn't worried about the likely battle to secure the rights. "We just want them to leave us alone," said Feldhuhn, per ESPN FC. He suggests it isn't a matter of fame, but who used the styling first. "We can show we were the first use of the CR7 name in commerce in America," said the lawyer.

/AzerTAc/