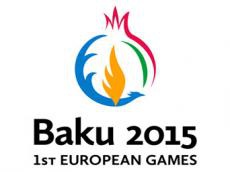 Baku 2015 European Games Operation Committee is proud to announce McDonald's as an Official Supporter of next year's historic sporting event.
The partnership will see co-branding within McDonald's restaurants and marketing campaigns tailored to deliver messages about the inaugural European Games throughout Baku and the whole of Azerbaijan.
In addition, McDonald's will promote the European Games across Azerbaijan through in-store messaging, Games-related competitions, and a specially designed Baku 2015 European Games variety menu.
Mr Simon Clegg, Chief Operating Officer at Baku 2015, said: "The McDonald's brand is synonymous with major international sporting events around the world and I am delighted that we have signed them as an Official Supporter of the first ever European Games.
"This agreement will further increase Baku 2015's visibility across Azerbaijan and I am sure it will generate greater interest in what will be an historic and memorable celebration of sport in Baku next summer."  
The in-store marketing campaigns in all of the McDonald's restaurants in Azerbaijan will reach out to approximately 750,000 customers per month.
Mr Maqsud Mirzayev, Managing Director of McDonald's Azerbaijan, said: "It is a real honour for McDonald's to be supporting such an important event for Azerbaijan.
"We will ensure that we put all our efforts and experience into producing imaginative marketing strategies which will make the Games even more unforgettable and popular among customers visiting our stores." 
Mr Charlie Wijeratna, Commercial Director at Baku 2015, added: "Given the strong reputation which McDonald's has it is fantastic to be able to rely on their support, which adds further credibility to our Baku 2015 brand."
McDonald's has been a TOP Olympic sponsor of every Olympic and Olympic Winter Games since 1976, and extended its sponsorship in 2012 for a further eight years. It also has experience and proven capability of sponsoring other major international sporting events such as the FIFA World Cup.