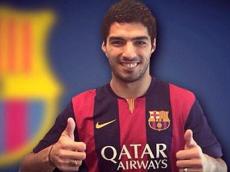 With 34 days to go to the end of the summer market window, Barcelona and Real Madrid lead the world as far as spending on players is concerned. Atlético come fifth, and fourth in sales.
The Spanish clubs are the big movers and shakers of the transfer market this summer. So far, Barcelona and Real Madrid are at the top of the big spender list, having forked out €143m and €110m respectively. Barça, however, have brought in a lot more money than their eternal rivals - €79.8m against €28.5m. Real might be able to balance their books (presently standing at -€85m) with the possible sales of Ángel di María and Sami Khedira.
At number five in the top 5 spenders come Atlético de Madrid, who have invested €88.5 million in new signings. Fortunately, the renewal of the team has cost them next to nothing, thanks to the sale of a considerable number of players from last season's team, resulting in a total income of €80 million. This is only beaten by Liverpool (€81m), Monaco (€86.5m) and Southampton (€119.5m).
The market is dominated by England's Premier League. Liverpool come third in the income rankings (€98.8m), followed by Chelsea (€93.5m). After Atlético come Arsenal (€77m) and Manchester United (€73.5). Surprisingly, Manchester City have done very little so far. Sitting at 17th place after spending.

/Marca/