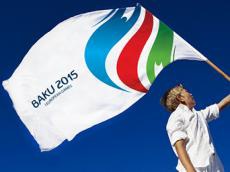 Baku 2015 European Games is pleased to welcome Tickethour to the European Games sponsorship programme as its Official Ticketing Supporter.
Tickethour will supply its state-of-the-art ticketing software system and management team to enable Baku 2015 to sell approximately 1 million tickets for Europe's new multi-sport event.
The Baku 2015 ticketing programme will launch in 2015 and Tickethour will be responsible for online sales along with city centre box offices.
The Games will take place from June 12 until June 28 2015 and will feature 19 sports, over 320 sport sessions at 20 different venues.
Mr Simon Clegg, Chief Operating Officer at Baku 2015, said: "We are delighted to welcome Tickethour to our Official Supporter sponsorship tier and as the supplier of all ticketing services for the European Games.
"With such a complex ticketing operation to be delivered in only 12 months, we are fortunate to be working with a team who has the necessary experience and track record in delivering highly successful ticketing services for major multi-sport events."
Mr George Bolos, Chairman of Tickethour, said: "This is an exciting and important deal for us and we will be putting all our efforts, knowledge and experience into ensuring the Baku 2015 ticketing system is accessible, efficient and reliable.
"We want to enable sports fans in Azerbaijan and beyond to easily enjoy a memorable festival of sport."
Mr Charlie Wijeratna, Baku 2015 Commercial Director, added: "We are very much looking forward to working with Tickethour over the next 12 months and I am sure with their support we will provide a fair, functional and successful ticketing programme which will appeal to sports fans across the globe.
"We are also delighted to welcome them to the European Games sponsor family. Partnership momentum for the inaugural European Games continues to grow and we expect further announcements to follow very shortly."
Members of the Tickethour team were previously responsible for the successful Athens 2004 Olympic and Paralympic Games ticketing operations. Tickethour is based in Athens, Greece, with operations in Europe, USA and Middle East. It manages the sales of several million of tickets per year and has proven and successful experience in providing ticketing services for major global events.

/Trend/