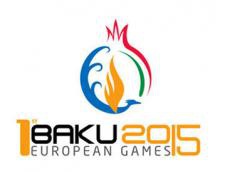 Budding young sports journalists from around the world will be given the chance to report on the Baku 2015 European Games thanks to an innovative programme.
Baku 2015 organisers have teamed up with the Association Internationale de la Presse Sportive (AIPS) to create the Young Reporters Programme which will see 12 multi-media journalists cover the first ever European Games.
The international team of five male and five female journalists will have the unique opportunity to become part of the Baku 2015 team and benefit from working in a major sports event environment.
In addition, there will also be two young reporters from Azerbaijan selected, as part of Baku 2015's promise to leave a lasting legacy of an improved and experienced workforce after the European Games.
Azad Rahimov, Azerbaijan's Minister of Youth and Sports and Chief Executive of Baku 2015, said: "This is a wonderful opportunity for promising young journalists to learn from some of the best sports reporters in the world.
"The chance to work on the first ever European Games will be a once-in-a-lifetime experience and I am sure the knowledge and experience gained will be a huge boost to many young careers."
AIPS are currently holding their 77th international congress in Baku, with more than 260 delegates meeting in the city to discuss global sports issues and the future of media in major event coverage.
Gianni Merlo, President of AIPS, said: "We are delighted to be teaming up with Baku 2015 to offer promising young journalists this chance to develop their skills and expertise.
"It is important for us to be able to help the next generation of reporters share our experience and gain the knowledge required to work on a major international sports event of this calibre.
"We are looking forward to the programme and to working alongside the Baku 2015 team to help mentor these young talents to be the best that they can be."
AIPS has hosted a successful Young Reporters Initiative in Baku before, when a team of 20 journalists from around the world worked on the FIFA under-17 women's World Cup in 2012 alongside both local and international members of the media.
Jayne Pearce, Director of Press Operations at Baku 2015, said: "The AIPS Young Reporters Programme is one of many ways in which we are working towards leaving a lasting legacy of an improved workforce after the European Games.
"We are very happy to be working alongside AIPS to help give these young journalists a fantastic opportunity and we hope they will enjoy working on the first ever European Games here in Baku."
Successful applicants will have their travel, accommodation and living costs covered, and more details on how to apply to AIPS will be released in due course.
Baku 2015 will be the first ever European Games, an exciting and innovative new multi-sport event for the continent that will take place from June 12 until June 28 2015.
There will be a total of 19 sports at Baku 2015: 16 Olympic sports and three non-Olympic sports. More than 6,000 athletes are expected to represent their nations over the 17 days of competition.
Eight of the sports will offer qualification opportunities for the Rio de Janeiro Summer Olympics in 2016. Those sports include athletics, beach volleyball, cycling, shooting, swimming, table tennis, taekwondo and triathlon.
Baku was awarded the Games by the European Olympic Committees (EOC) in December 2012. The Baku European Games Operations Committee (BEGOC) will organise and run the Games in co-operation with the EOC.


/Trend/