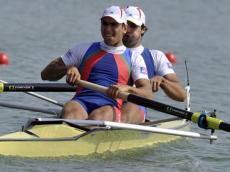 By AzerNews
The traditional and international regatta in rowing and canoeing will start in Azerbaijan on April 18.
The three-day "President's Cup 2014" will be held in the Olympic sports training center "Kur" in Mingachevir.
Aiming to develop these sports in Azerbaijan, the event will host more than 150 athletes from Azerbaijan, Georgia, and Turkey.
Azerbaijan and Georgia will take part in both sports, while Turkey will participate only in canoeing.
The Cup will be overwatched by the members of the Organizing Committee of the "Baku-2015" European Games, so that they get familiar with the current situation at the center, where rowing and canoeing events will be held during the Baku Games.
Organized jointly by Azerbaijan's National Rowing Federation and the Youth and Sports Ministry, the "President's Cup" has been held annually since March 2008.
However, the sport event was re-scheduled for mid-April this year to keep Azerbaijani athletes in shape for abroad trainings and competitions in early May.
Based on the result of the regatta, the list of the national teams in all three sports will be determined.
Rowing developed quickly in Azerbaijan with the establishment of the National Rowing Federation (AMAF) in December 2006.
Being a member of the International Rowing Federation (FISA) and the International Canoe Federation (ICF), the AMAF participates in various international competitions and European and world championships at present.