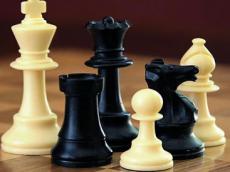 By AzerNews
Azerbaijan will host the International Chess Festival Nakhchivan Open 2014 to commemorate National Leader Heydar Aliyev on May 4-12.
Co-organized by the Azerbaijani Youth and Sports Ministry, Azerbaijan's Chess Federation and Nakhchivan Autonomic Republic's Chess Federation, the festival will be held in the Nakhchivan Chess Center. Registration for the festival has already begun.
The players will be seeded in Tournament A, if rated above 2250 FIDE (For Women above 2100 FIDE), while the lower rated players will compete in Tournament B. Both groups will be played for nine rounds of Swiss system. There will also be a Tournament C for U12 juniors.
Besides, representatives of Azerbaijan, some 17 representatives of Georgia, India, Latvia, Iran, Russia and Ukraine will participate in Tournament A. Some 23 players from Azerbaijan, Iran, Ukraine and Afghanistan will play in Tournament B, while 17 representatives of Azerbaijan, Iran and Georgia - in Tournament C.
Top prizes in the Tournament A are $10,000 + cup/ $5000/ $3000/ $2000/ $1500/ $1200/ $1000. Moreover, there will be 30 convenient and many special prizes.