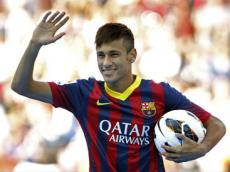 Barcelona has acknowledged its role as the accused party in the case being brought by Judge Pablo Ruz over the signing of Neymar and the club has appointed a legal representative to defend it.
Club lawyer Cristóbal Martell has handed in a written statement to the Spanish High Court that names a female lawyer as its legal representative, after Ruz accused the club of illegal activity over the transfer of the Brazilian international.
Ruz accused the club on 20th February of a fiscal crime similar to the one that the same judge has been investigating against former club president Sandro Rosell since 22nd January.
The judge believes any tax fraud carried out by the club could reach a quantity of €9,100,800.

/Marca/