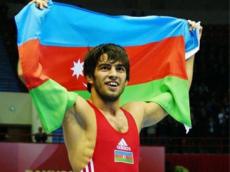 By AzerNews
Azerbaijan's sports community marks the Day of Physical Culture and Sports on March 5 with great pride.
National Leader Heydar Aliyev met the champions and prize winners of the world and European championships on March 5, 1995, at the Baku Sports Palace, established by the Sports Foundation, and launched a strategy to develop physical culture and sports.
Azerbaijan is a country with rich sport traditions. Wrestling, shooting, fencing, javelin, and racing are well-known sports in the country. Azerbaijan also has its own national sports like horse race, wrestling-on-horseback, sword fencing, and chovgan, which goes back to ancient times.
Azerbaijan is developing sports to promote a healthy and active lifestyle among Azerbaijani youth and ensure their integration into society. As many as 157 youth sports and chess schools operate in the country, and each sport is administered by 24 dedicated federations.
The year of 2013 was a very successful year for Azerbaijan's sports. The country hosted 298 sports competition and 57 international sports competitions in 2013.
In addition to that, Azerbaijani sportsmen joined 281 international sports competitions, and won almost 800 medals in 2013, 280 of which were gold.
Azerbaijani national teams in judo, chess, boxing, and wrestling continue to improve their position in global rankings. Azerbaijan was represented recently at the Sochi Winter Olympic Games with four athletes. Sochi Olympics are expected to have a positive effect on the development of winter sports in Azerbaijan. The country has been participating in the Winter Olympic Games since 1998.
Azerbaijan has been influential in the field of sports in the international arena in recent years. The country is also recognized for paying attention and care to physical education and sports, expanding Olympic movement to achieve great success. That will help Azerbaijan to become one of the sports centers of the world.
The Land of Fire is also known as an excellent organizer and host of prestigious sports events, including the World and European Championships.
The Azerbaijani government attached special importance to the development of sports and their infrastructure. Under the "Azerbaijan 2020: Look into the future" Concept of Development, the country has implemented Azerbaijani Youth Development Strategy covering 2013-2023, the National Strategy for the Development of Physical Culture and Sports covering 2012-2020, and the National Program for 2013-2016.
Furthermore, all national sports federations, sports clubs (professional clubs), and the youth schools operating in the country will be set up with specialized training and sports facilities by 2020. Further works will be done to strengthen the logistics basis of physical education and sports, and training and strengthening social protection of professionals involved in this sphere.
Sport is developing rapidly in the country, and about 40 regional Olympic centers operate in the country. The construction of five centers is underway, while building another five centers is on the agenda.
Enormous sports complexes such as the Olympic Stadium, the Grand Palace of Water Sports, the Gymnastics Center, and Center for Trap Shooting are also under construction in Baku.
Now, Azerbaijan is actively preparing to host the first European Olympic Games in 2015. Thanks to its splendid arenas and facilities, Baku has hosted 36 major sports events since 2002, and will host the 30th European Championships in Rhythmic Gymnastics on June 10-16, 2014, which is expected to bring together athletes from over 30 countries.
These grandiose sport events will be the most significant steps for Azerbaijan to become a super-sports nation.