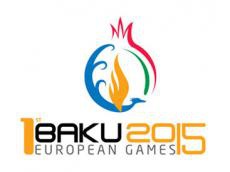 The US newspaper Chicago Tribune has issued an article titled "European Games a stepping stone for Azeri Olympic bid".
The author of the article Karolos Grohmann writes that European Games to be held in Baku in 2015 will be a stepping stone for Azeri Olympic bid.
"The capital Baku stumbled twice in the first stage of its attempt to land the 2016 and the 2020 Olympic Games. The experience from the first continental Games next year will prove invaluable as the country prepares another run on the Olympics."
The author adds that the energy-rich nation is the first host of the European Games aimed to be a small and experimental event which, as well as Olympic sports such as swimming and cycling, also includes untested disciplines like 3x3 basketball and beach soccer.
Grohmann says that head of the coordination commission of the European Olympic Committees Spyros Capralos said "this is something completely new. The IOC will see how these new ideas will be implemented."
"Europe is the only continent not to have its own competition such as the Asian Games or the Pan-American Games.
The European Games will also be a qualification event for the Rio de Janeiro 2016 Olympics for about half a dozen sports, including shooting, triathlon, archery and fencing."
"After this event they (Azerbaijan) will be able to run any event at the highest level," the article quotes EOC President Patrick Hickey as saying.

/AzerTAc/