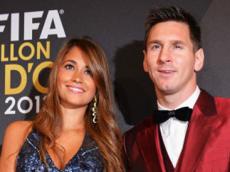 Messi spoke after the Ballon d'Or was awarded. The Argentine missed out on the prize this year, losing out to Cristiano Ronaldo, who Messi said is "the deserved winner. He deserves the Ballon d'Or".
Both players avoided each other in the voting. Leo went on to say that "There are no objections. Cristiano Ronaldo has had a great year and he deserves it. I congratulate him".
Messi also said: "I understand why he cried. He went up there with his son and I can see why he got emotional".
The Argentine concluded by saying: "I was injured for a long time. You can't win every year".

/Marca/