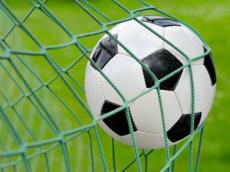 Eintracht Frankfurt FC manager Armin Veh said that the team will do its best in order to win Garabagh FC.
Speaking to journalists in Baku, Veh said that he has watched Karabakh's matches and considers this team as a strong rival.
"Garabagh FC performs free kicks well and we should pay special attention to this," Armin Veh said.
Eintracht's midfielder Alexander Meier also noted that this match will be difficult for his club.
"But if we will play against Karabakh as we played against Bayern in the last round of Bundesliga, then we can win," he said.
Meier did not give forecasts whether he will score a goal or not.
"The most important thing is the team's victory," he said.
A team of Polish referees will be in charge of the first game between Azerbaijan`s Garabagh and German Eintracht Frankfurt in the two-legged encounter of the play-off round of the UEFA Europa League.
Main referee of the match is Szymon Marciniak.
The match will take place at Tofigh Bahramov Stadium and will start at 21:00 (local time).
/Trend/