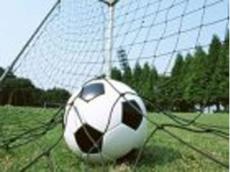 Forward from Greece, Vangelis Mancios received an interesting preposition from one of Azerbaijani soccer clubs, according to Azerisport.
The 29-year old forward is to receive 150,000 Euros a year if he agrees to Azerbaijan's preposition.
It has also been reported that another 150,000 will be transferred to Mancios' account in case if Azerbaijani club wins the championship.
The proposed contract also says the player will receive 30,000 euros if he plays in 60 percent of games, and 40,000 euros if he stays healthy for 80 percent of games.
The contract also says that if Mancios scores 12 goals he will get an extra 20,000 euros, and 30,000 euros if he scores 17 goals.
In total, the maximum amount of money that Mancios can earn in Azerbaijan is 500,000 euros. The Azerbaijani club that proposed the offer has not been publicized.
/Day.Az/