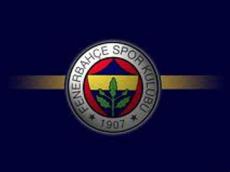 A court convicts Turkey's favorite sport over rigging attempts that have sullied the beautiful game but allows the key figures in the case to walk free
Fenerbahçe Chairman Aziz Y?ld?rim and dozens of high-profile names were convicted and sentenced to prison on match-fixing charges as the landmark football corruption case verdict was announced yesterday.
Yildirim was sentenced to three years and nine months in prison on match-fixing charges, while fellow board members ?lhan Ek?io?lu, ?ekip Mosturo?lu, Tamer Yelkovan and Cemil Turan were also found guilty of manipulating several games from the 2010-2011 Turkish championship.
The court also convicted several officials from Be?ikta?, Eski?ehirspor, Sivasspor, Giresunspor and Diyarbakirspor. All officials from Trabzonspor, who lost the 2010-2011 Spor Toto Super League title to Fenerbahce on goal difference, were cleared of match-fixing attempt charges.
One year after
The court ruling came one year after police detained suspects and prosecutors eventually charged 93 individuals, including Yildirim. Fenerbahce was barred from last season's Champions League as a result of the investigation. UEFA said last week that Fenerbahce was eligible to participate in next season's competition, pending a final decision by the UEFA disciplinary board.
However, the court released Yildirim, Ek?io?lu, player agent Yusuf Turanli and former Giresunspor chairman Olgun Peker, listed as the number one suspect in the indictment, after considering the time they have already spent in jail over the past year.
Despite the court ruling, Fenerbahce fans have welcome the release of Yildirim, arguably the most powerful man in Turkish football, from jail. Thousands of fans flocked to the Metris Prison yesterday after the verdict was announced midday to give Yildirim a heroes' welcome. He was sitting in an open-top car saluting the crowd and trying to greet anyone that thrust out their hands.
During yesterday's final hearing, head judge Mehmet Ekinci asked the defendants for their final words before the verdict.
"Today we are being tried, but you are also being tried in front of history. I trust the Turkish judges and prosecutors. I hope you have made the right decision," Yildirim said before ending with a Fener slogan. "That I said on the first day and I will say on the last day: 'Even standing at the gallows, our final word will be 'Fenerbahce.'"
Ekinci responded to Yildirim saying "Like football referees, we call what we see. We close our ears to what the stands say."
The court ruling meant Yildirim can no longer serve as a club official according to the code for football club administrations but the sanction require approval by the appeals court to go into effect.
Fenerbahce officials' lawyers announced that they will immediately appeal the decision. Yesterday's ruling came two months after the Turkish Football Federation cleared all 16 teams of involvement in the scandal on grounds that even though there were match-fixing attempts, they were "not reflected on the pitch." However, the Federation had banned 10 players and club officials for manipulating and attempting to manipulate games.
/hurriyetdailynews.com/