The Azeri Ministry of Culture and Tourism has started preparations to include Lagich settlement of Azerbaijan into the UNESCO Cultural Heritage List.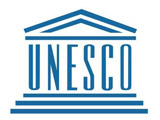 To this end, a group of historians, archeologists and the Ministry staffers led by Etibar Hojayev are expected to travel to Ismailly in the near future.
Lagich is one of the most ancient settlements in Azerbaijan-its age still has not been ascertained and requires additional historical and archeological studies.
Inclusion of Lagich into the List of UNESCO cultural heritage suggests its importance for the world and gives a chance to study its history thoroughly.
/AzerTAc/