Azerbaijan's parliament is working on a draft law aimed at strengthening social security of young families.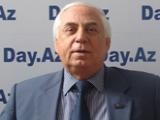 According to Hadi Rajabli, head of the parliament's social policy committee, "young families-related affairs have always been among key priorities for the government".
"The new law will outline the legal aspects of the government's support for young families."
"We are now working with foreign experts to apply best practices. The new law will offer a number of privileges to young families," Rajabli said.
/AzerTac/