Azerbaijani Member of Parliament and historian Fazail Ibrahimli spoke to Day.Az in an interview.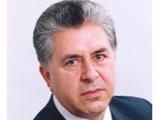 Day.Az: In recent times distortion of history in the pages of Wikipedia has become frequent. What, in your opinion, the purpose of distorting historical facts in this and other online resources?
Fazail Ibrahimli:
Although there is a ceasefire between Azerbaijan and Armenia, an information war is going on. All of these conversations, speeches, distorted facts, false information posted on various websites, including those in Wikipedia show that Armenia is trying to be active in this war. I think all is done by the Armenian lobby that exists in various European countries, as well as in the United States.
Q: Why there is much false and provocative information about the Nagorno-Karabakh conflict on the internet?
A: I believe that this is ideological war carried out by Armenia. It has been working intensively in this direction. But the world community knows that Nagorno-Karabakh is a part of Azerbaijan, and this false information about the history of Nagorno-Karabakh and Azerbaijan, posted on internet, has lost influence and has no impact on world opinion.
Q: What steps should be taken to prevent the spread of false historical facts about Azerbaijan on Internet?
A: I think that we should always be on alert. I am sure that we do not have to come up with alternative actions, and act like Armenians, that is to spread false information about them. We must develop a strong information network in order to not allow the Armenians to mislead various countries and we should continue to tell the truth about what really happened.
Q: What steps Azerbaijan should take in order to withstand Armenian lies and provocations on Internet?
A: I believe that Azerbaijan should be more active than Armenia. But the Internet is a resource that can not be controlled by our country. Therefore, Azerbaijan must take more stringent and decisive steps to ensure that our attitude and our words have been more convincing. We must tell world public about history, culture, art, national customs and traditions of Azerbaijan with the help of Internet and through other media.
/Day.Az/