Windows Vista is now being translated into Azerbaijani.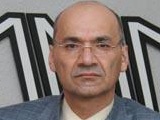 President of the Internet forum of Azerbaijan Osman Gunduz said the work on the translation of Windows Vista into Azerbaijani is underway. He hopes that the new version will be more widely spread and flexible.
Today, he said XP is more common among Azerbaijani people. Moreover, it has an Azerbaijani version. "In fact, it is based on the Russian language version. It means that if you wish to download the Azerbaijani version, you need the Russian version of XP on your computer and then you will have to download the module, prepared in Azerbaijan, from the Internet".
The head of the forum considers this variant a little bit uncomfortable. "Most countries use XP in English and this creates some problems", considers Gunduz.
/Day.Az/