Beginning from November 19 UNICEF officials will hold seminar-trainings in the educational center of the health department of Ganja, said chief of healthcare department of Ganja Mehman Rzayev.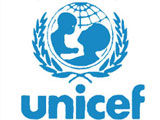 He said the trainings, which will last for 20 days, will be attended by gynecologists and neontologists from different regions of Azerbaijan.
According to Rzayev, trainings on "Rehanimation of newborns" will be held on November 19-21 and 27-28, while the trainings "Resultative newborn care" on December -6.
"The trainings, held by UNICEF instructors, envision participation of the doctors of the hospitals of the Mingechevir, Sheki, Ismayilli, Gakh, Gabala, Dashkesan, Samukh, Shemkir, Geygel, Aghdash, Aghstafa, Tovuz, Gazakh, Gedabey regions", chief of healthcare department of Ganja added in his interview to Day.Az.
/Day.Az/