The Spanish Olympic Committee approved Madrid's candidacy Wednesday for the 2016 Olympics, two years after it lost out to London for the 2012 Games.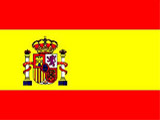 "This is an initiative that represents an important step based on the experiences of 2012," Madrid mayor Alberto Ruiz-Gallardon said. "Today, Madrid confirms the irreversible decision to be an Olympic city."
Spain hosted the Olympics in 1992 in Barcelona. Madrid is one of the only major European capitals which has never staged the games.
With no other Spanish city coming forward as a 2016 candidate, Wednesday's unanimous decision by the national Olympic committee was essentially a foregone conclusion.
"Today is important, but it's not like a weight has been lifted off our shoulders," said Mercedes Coghen, head of the Madrid 16 bid committee. "Now comes another important step: filing our candidacy with the IOC."
All candidate cities must submit their initial bid files to the International Olympic Committee by Sept. 13. Chicago, Tokyo and Rio de Janeiro, Brazil, have also been approved as candidates by their national Olympic bodies. Other possible contenders include Rome; Prague, Czech Republic; Doha, Qatar, and Baku, Azerbaijan.
The IOC will select the winning city in 2009.
"We are united in this dream — all Madrilenos and Spaniards," Ruiz-Gallardon said.
Madrid finished third in voting for the 2012 Games in July 2005, which London eventually won over Paris.
"That was an experience that, just as it is with athletes, far from discouraging us has transformed us and encouraged the birth of a new candidature," Ruiz-Gallardon said.
Possibly weighing against Madrid's bid is the IOC's tendency to rotate the games geographically. After the 2012 Games in London, the IOC may be reluctant to return to Europe again four years later.
"The last time was different because we had really tough competition," said Ana Varela, who finished third in kayak racing at the 2005 world championships. "Madrid is a great city and it has a lot of support and I think this time around it's the best of the bunch."
The mayor said the city was currently completing new swimming and tennis venues and looking to expand and modernize existing sporting facilities. Local citizens would be brought into the attempt to bring the Olympics to one of Europe's most "cosmopolitan" cities, he said.
A new center for sport with the aim of improving facilities for disabled athletes will also be created as part of the push for the Paralympic Games. The Associated Press
/The International Herald Tribune/