A court sentenced 10 people, including several former top police officials, to life in prison Friday, after convicting them of involvement a gang that prosecutors said was responsible for killings and kidnappings in Azerbaijan.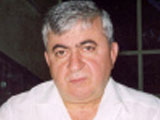 Prosecutors said the gang killed 11 people and kidnapped 10 relatives of businessmen in the oil-rich Caspian Sea country over the past decade, receiving a total of about US$5 million (?3.9 million) in ransom money.
Among those sentenced to life were Zakir Nasirov, a former head of the Interior Ministry's criminal investigations department, who was stripped of his general's rank, and a high-level department investigator, Haji Mammadov, who prosecutors said was the gang leader, court officials said.
Another 13 defendants were sentenced to prison terms ranging from eight to 15 years, while two others were given two-year suspended sentence, and one was released, court officials said. Four of the defendants, including three sentenced to life, are Russian citizens and ethnic Chechens, they said.
The trial lasted six months at the grave crimes court in the former Soviet republic's capital, Baku.
Also sentenced to life was Kamil Sadraddinov, former deputy chief of the Interior Ministry's internal security department, court officials said. Sadraddinov and Mammadov still held their posts when they were detained in March 2005 along with 10 other suspects.
Among the victims prosecutors said were killed by the gang included a department head at the Interior Ministry's narcotics unit, Azer Ismaylov; a top prosecutorial investigator, Rovshan Aliyev; and the vice president of Azerbaijan's Association of Soccer Federations, Fatulla Huseynov. The Associated Press
/The International Herald Tribune/