Azerbaijan's Court of Grave Crimes continued the trial of the gang led by Haji Mammadov, former high ranking official of the Interior Ministry Crime Investigation Department.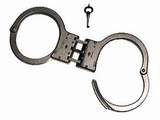 Javadaga Sultanov answered Adil Ismayilov's questions. He said that Baku Main Police department Crime Investigation Department had information about Azersigorta state Company Chief Mammad Mammadov's son Ahmed Mammadov's kidnapping and Adelet Asadullayev Binagadi Police department chief was called to give testimony on the case. "I worked as the chief of Baku Main Police Department Crime Investigation Department when this incident happened. We got information that the Chechens presented Adelet Asadullayev a car. Zakir Nasirov phoned my deputy and asked to release Asadullayev when he was kept in detention. Former chief of Binagadi Police department Alemdar Tagiyev also phoned and expressed his dissatisfaction to Asadullayev's detention," he said.
Sultanov gave testimony on Ogtay Babayev's kidnapping and said that the appropriate measures were taken concerning this case, but IM Crime Investigation department interfered to the investigation. "Rovshen Aliyev told me about Zakir Nasirov's group which specialized in kidnapping. But before this, I knew that ?M Crime Investigation Department sent all the cases to the Prosecutor's Office. I was interested in the investigation of the cases. I did not tell the investigators about my work, I reported only to my chief Maharram Aliyev," he said.
Sultanov said that Criminalist Rovshen Aliyev was engaged in Azer Ismayilov's case unofficially. "I can not tell anything the court about it. Rovshen called Zakir's name in this case. We talked that Zakir Nasirov was at the head of all these and he protects the criminals. Rovshen had evidences about Zakir's crimes, but I can not inform the court about it," he said.
Sultanov also mentioned that IM Crime Investigation Department always threatened him. "I did not receive reprimands and was appointed to different high posts. Any chief wanted me to be his assistant. But Zakir Nasirov did not wanted me to be neither the chief, nor the deputy chief. I always had problems with Zakir Nasirov, he knew that I investigate the cases. That is why, IM Crime Investigation Department always exerted pressure on us. I am workless now and giving testimony in the court," he said.
Sultanov noted that he suspects Zakir Nasirov for killing Fetullah Huseynov. "Zakir came to the site late. When he came I understood that it was also their work," he said.
Sulatnov said that once he took his family to Garabulag and his other aim was to investigate Rovshen Aliyev's thoughts. "I saw Haji there. At that time Rovshen had told me about the armed group and I knew that the group was being kept in Garabulag," he stated.
Then defendant Nishad Ismayilov gave statement about Sultanov. "I was arrested because of grenade found in my car in 1996 when Sultanov was the chief of Khetai Police department. I gave $4900 for it. What was reason? Did Zakir Nasirov order it?" he asked.
Sultanov said that he does not know Ismayilov and hundreds of the cases like this happen. Then Haji Mammadov asked the witness questions. "Javadaga says that he knew about my crimes then, why did not he arrest me?" he asked.
Sutanov answered that if he had done it, only God knows what would have happened. Mammadov was not satisfied with his answer. "I got money from wealthy people, but Javadaga from poor people. Javadaga was dismissed three times but was not arrested. He might be Defense minister tomorrow," he said.
Then Tahir Huseynov gave testimony on his father Fetullah Huseynov's murder, APA reports.