Delegation of World Health Organization (WHO), visited Azerbaijan to acquaint with the situation of the Bird Flu, has finished their visit.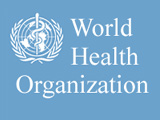 As APA reports, the Head of the mission Kuulo Kutsar told that the main goal of their visit to Azerbaijan was to assess the readiness of Ministry of Health for the fight against this disease.

WHO submitted initial version of its report to the Ministry last week. WHO will send its final report to Azerbaijan in two weeks.

Refusing to speak if the Ministry's ready for the Bird flu, Kuulo Kutsar said that all the information would be reflected in the report.