The Azerbaijani Ecology and Natural Resources Ministry turned to intensive regime of work to prevent spreading of Bird flu in Azerbaijan. The employees of the Ecology and Natural Resources Ministry regularly hold appropriate measures.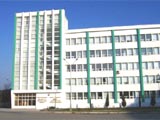 As Trend reports, the Ministry noted that they established working groups of 5 or 10 people all over the country. They carry our work at the national parks; in case of revealing of bird carcasses they took samples and annihilate carcasses, disinfect the territory.
During 7 monitoring the specialists took 2,200 bird samples and only 1,000 of it perished from 16 January.
The Ecology Ministry also underlined that they established working group on the instruction by the Minister to work on supplements and changed into the migration map due to change observed in this direction. "These changes maybe related to bad weather conditions," he the Ministry noted.