The newly-established Ministry of Youth and Sport will appeal to the government of the country with a proposal to decrease annual interest rates on mortgage credits provided for young families.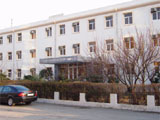 The Minister of Youth and Sport Azad Rahimov told APA that if interest rates are not reduced, young families will not be able to receive soft mortgage credits. "The Ministry currently collects applications from young families concerning extension of mortgage credits. We expect the government to take some steps. We think that because interest rates presented by the National Bank are high, young families will be unable to get mortgage credits with those interest rates."
It should be reminded that interest rate on mortgage credits can not exceed 12% per annum. The Mortgage Fund established for this purpose will allocate funds for authorized credit organizations with 6% per annum.