The United States Agency for International Development (USAID) is sponsoring the Community Connections program in Baku and selected regions of Azerbaijan.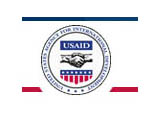 As APA informs, this program is implemented for involving Azerbaijani professionals in three-week exchanges in the United States. The program is a professional and cultural exchange that encourages public-private partnerships, provides professional training and creates links between US and Azerbaijani regions and communities.
The program will consist of seven categories: injury prevention; inter-religious cooperation for civil society development; improving the quality of university education through student activity and involvement; handicraft production and marketing; health promotion and communication; family planning, reproductive health or women's health; promoting women's participation in the electoral process; small agri-business cooperatives.
During the exchange participants will live with U.S. host families, have meetings with state and government officials, NGOs, advocacy groups, alumni organizations, public relations departments and local television stations.
Each will consist of 10 persons. Applicants will be examined in 2 stages by means of interviews. The main requirements are the followings: 3 year of experience in the related field, Azeri citizenship and living in Azerbaijan for the recent 2 years. It is not necessary for applicants to speak English language. The first group will visit USA in April this year. The program will be implemented during 5 years.