On February 11 the Director of Veterinary Department of Agriculture Ministry of Georgia Jambul Marlakelidze held monitoring in Georgia-Azerbaijan border with regard to the confirmation of Bird flu in Azerbaijan.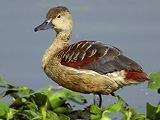 As APA reports, J. Marlakelidze visited "Red Bridge" check-point, Marneuli and Vakhtangisi village of Gardabani region. He stated that, necessary measures were taken in Georgia-Azerbaijan border to prevent the spread of the virus to Georgia.
Operative headquarters has been established in Marneuli to prevent the spread of the virus.