"The risk of infection of the Azerbaijani population with Bird flu is minimal," Ibadulla Agayev, the Chief Epidemiologist of the Azerbaijani Health Ministry, told.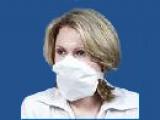 As Trend reports, Agayev did not exclude possibility of infection through water. "Nevertheless, there is no danger of penetration of the virus into the territory of the country through water, as the managements of the reservoirs take appropriate measures - particularly chlorination," he added.
He noted that the virus could not be transmited by people. It is possible only if to contact with infected bird.
Touching upon use of poultry by the population, the specialist underlined that there was no any danger in consumption of poultry, producing by broiler companies. Agayev mentioned that only use of poultry from private farms was dangerous.
He also noted that on Friday Ogtay Shiraliyev, the Azerbaijani Health Minister, signed new decree within struggle with Bird flu, aimed at strengthening of measures by the Ministry.