International organization of the United Kingdom on educational opportunities and cultural relations "British Council" in cooperation with "IFES" has been realizing project since the end of June.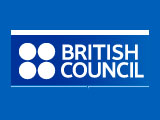 The project "Technical aid to municipalities and local population in Azerbaijan" is implemented by the financial support of British Embassy in Azerbaijan.
The project costs 60 thousand pounds and 15% of it is paid by "British Council".
IFES director Peters van Berg stated in the press conference on the presentation of the project that, the project will be realized together with Center on Municipalities attached to Justice Ministry.
4 counselor came from Great Britain will hold trainings for municipalities of Lokbatan and Ali-Bayramli cities on  issues concerning planning the activity, organizing the budget, organizing the work with citizens. Trainings will also be held for municipality, authority representatives and the citizens in the frame of the project to be realized in March, 2006. The objective is to intensify transparency of the activity of municipalities.
/APA/