«The official statistics of drug addicts number in Azerbaijan does not reflect the actual state of affairs in the country", officials from the central Board on fighting drugs of the Interior Minister of Azerbaijan told Trend.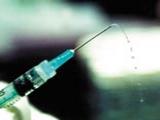 In the opinion of the Ministry officials, over 18,000 drug addicts have been registered by early June 2005 in Azerbaijan, but the most of them are afraid of the publicity and therefore are not registered at the dispensaries.
«Since the start of 2005 only 120-130 citizen have applied to the narcotics dispensaries voluntarily, which makes 15% of the total number of the officially recorded for the last 6 months drug addicts in Azerbaijan", the IM noted, having underlined, that in the west-European countries this indicator reaches 45%.
A special concern of the Azerbaijan's IM causes the growing tendency of the young drug addicts number, especially in the southern regions of Azerbaijan, bordering with Iran. However, as the Ministry noted, large plantings of narcotics have been revealed in the western regions of Azerbaijan. During the last raid in Agstafa region about 2 million bushes, weighing 14 tons, 780 kg have been found.
«The IM's efforts are not sufficient for systematic and successful fighting the drug addiction", the officials noted, having stressed the significance of the campaigning policy among the youth.