One suspect regarding the attack made to Turkish ambassador in our country Turan Morali has been detained.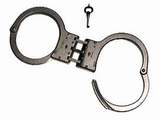 APA was informed by head of press service of Ministry of Internal Affairs Sadig Gozelov. As the result of operating-search, measures implemented by associates of Police Office of Sabail district, resident of Baku Azer Nuruzade (born in 1979) who was sentenced for several times before was detained.
Office pistol and other things which were robbed by A.Nuruzadeh have been taken from him.