Exhibition called "Thought simplicity. Appearing of alternative production culture" consisting of selected exhibits of new German design of Institute of Foreign Relations will be put on in the gallery of Artists Union of Azerbaijan.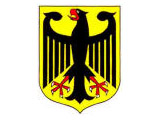 The exhibition is organized by German Embassy in Azerbaijan.
According to the information given to APA from the press service of the Embassy, 65 various objects and 122 exhibits objects furniture, chandeliers and dwelling objects. This exhibition which is displayed in most world countries is put on Azerbaijan for the first time.
The main purpose of the exhibition is to develop the alternative design culture by simple and individual approaching and enjoy it. It was realized in Azerbaijan by the initiative of Artists union of Azerbaijan, responsible representative of German-Azerbaijani Economical Aid Union on cultural issues Mikhail Nosiadek and Azerbaijan Microfinance Bank.
The opening ceremony of the exhibition will be held in the Gallery of Artists Union of Azerbaijan on 8 April .Ambassador of Germany in Azerbaijan  Deflef Lingeman , curator of the exhibition Professor Volker Albus , his assistant Kay Richter and other prominent art  figures will attend the exhibition. The exhibition will last for May.