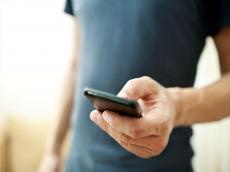 By Azernews
By Rashid Shirinov
The number of users in Azerbaijan affected by malicious software for the Android platform in the first half of 2018 amounted to 9.15 percent of the total number of users, the representative of Kaspersky Lab in Azerbaijan Mushvig Mammadov told Trend on July 16.
He noted that the variety of cyber threats is so great that high-quality protection against them has become vital.
"Important contacts are stored in our smartphones and computers, web browsers remember our passwords and bank card data. We trust our devices too much to put them at risk," Mammadov said.
He added that users in Azerbaijan were attacked by web miners about 850,000 times in January-June 2018. About two out of three users in the country face various threats on the Internet. This figure has remained almost unchanged over the past 18 months.
"In the first half of this year, 61 percent of Azerbaijani users were attacked by malware. In the same period of 2017, this figure exceeded 60 percent," Mammadov noted.
Five threats accounted for every user of Android devices in the reporting period, which is one less threat compared to the same period last year.
Web threats and malwares pose a broad range of risks, including financial damages, identity theft, loss of confidential information, theft of network resources, damaged brand and personal reputation, and erosion of consumer confidence in e-commerce and online banking.
In order to protect a computer or smartphone from any kind of cyber attacks, the user should use antivirus programs and be attentive while surfing the Internet, not visiting suspicious websites and using such applications.
Additionally, it is advised to regularly back up the data stored on the computer or smartphone. Even if the device has never been subject to malware infection, damage of hard disk or other components can greatly complicate access to important information in the future. Therefore, data backups should be done on a regular basis.