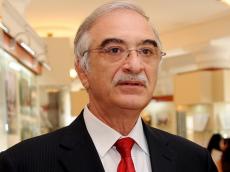 By  Trend
Honored Art Worker of Russia, President of the Russian Charitable Foundation "Russian Performing Arts" Valery Vorona awarded on Sunday the ambassador of Azerbaijan to Russia Polad Bulbuloglu the anniversary medal dedicated to the 25th anniversary of the organization, TASS reported.
Vorona noted the significant contribution of Bulbuloglu to the development of Russian and world art.
In response, Bulbuloglu expressed his gratitude to the head of the organization.