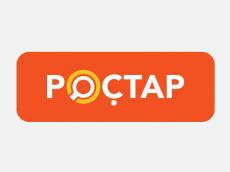 By  Trend
Azerbaijan's postal operator Azerpost LLC registered 478 lost documents via its Pochtap lost and found service, 155 of which were delivered to the document owners, Azerpost told Trend on October 18.
Thus, 311 of the total number of documents, which were found, were sent to the relevant organizations, while 12 documents are still in Azerpost's offices and branches.
The Pochtap lost and found service ensures prompt delivery of lost documents via Azerexpresspost mail service throughout the country, including also Azerbaijan's Nakhchivan Autonomous Republic.
The Pochtap service, being implemented jointly with Baku's Main Police Department, Baku Metro CJSC, Tamiz Shahar OJSC and BakuBus LLC, was launched by the country's postal operator in February 2017.
Lost documents can be stored in the Pochtap system within 30 days and following this period those documents must be sent to the relevant organizations.
One will be able to find the lost document through www.pochtap.az by entering the type and number of the document, as well as name, surname, patronymic name, contact number of the document owner).
The service is also available in the e-government portal (e-gov.az) in the e-services section of the Azerbaijani Ministry of Transport, Communications and High Technologies.
Information about the lost documents is entered by Azerpost into the database of lost documents. If the document is found, the document owner will be notified where to come to take the document. The cost of the service is 1.8 manats.
One can also check whether the lost document is found or not in the "find the document" section through the www.pochtap.az. For detailed information, call - "169".