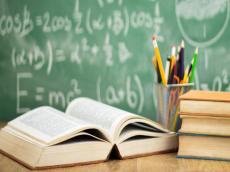 By Azernews
By Sara Israfilbayova
Attraction of five-year-olds in Azerbaijan to school preparation will reach 90 percent by 2020, which is equivalent to the level of the most developed countries in the world.
Minister of Education Mikayil Jabbarov made the remarks during the meeting of the Cabinet of Ministers on the results of socio-economic development for the first nine months of 2017 and the upcoming tasks.
He went on to say that taking into account the exceptional role of preschool education in the future development and education of children, 55 percent of five-year-olds were educated at the expense of the state in all regions in the last academic year, adding that this figure is planned to 65 percent this year.
Azerbaijani Parliament [Milli Majlis] adopted a draft law "On preschool education" on April 14 at the final - third reading. The draft law consists of 5 chapters and 24 articles.
State, municipalities, legal entities and citizens of Azerbaijan can be founders of preschool educational institutions, in accordance with the law.
Preschool education institutions shall have perpetual licenses. Only highly educated persons with at least 5 years experience in this area can be appointed to these institutions.
The formal education age for Azerbaijani children is six years old. Children who turn 6 years old until September 15 are allowed to be enrolled in the first grade of general education schools.
Experts think that children under 6 years old only require love, affection and parental attention and that it is stressful for those children to cope with the most difficult tasks as sitting for long periods at a desk and keeping from running, screaming and playing games. However, after attending pre-school education centers, the school will not be so stressful for the child, because he/she is already prepared for discipline and regime, knows how to properly build relationships with peers and teachers.
Ealier, Jabbarov underlined that to improve the admission system and for the convenience of parents the Central Department of Education intends to conduct electronic registration of children who will begin general education schools.