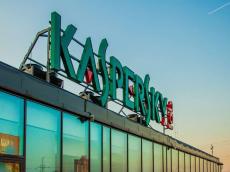 By Azernews
By Sara Israfilbayova
A wave of malicious mail, the letters in which were forged by notifications from well-known delivery services was detected at the beginning of the second quarter.
Analytical report of the Kaspersky Lab reads that as an attachment to such reports a whole range of various malicious programs designed to steal logins and passwords was discovered, including internal services and financial systems of attacked organizations.
The target audience of such mailings was definitely the corporate sector.
The tendency to mask malicious mailings for business correspondence has intensified. Spammers are no longer just copying the style of business mail, they often use the real details of existing companies, copy auto-signatures and logos, even the subject of messages can correspond to the profile of companies.
One of the main topics of the last quarter in spam mailings, including for corporate users, was the coder WannaCry. In the mail around the world, there were proposals to provide services in the fight against a new malware: preventing infection, conducting training seminars and so on. Some letters were sent on behalf of well-known software manufacturers. They reported that the computer is infected and there is a need to install some update. The letter even contained a link on which this update can be downloaded, but it led to a fishing page.
With the help of the Anti-fishing system, 46.5 million attempts to switch to fishing pages were prevented in the second quarter of 2017. In total 8.26 percent of users of Kaspersky Lab products worldwide were attacked by fishers during the quarter.
In general, the overall share of spam in the global mail traffic grew very slightly and amounted to almost 57 percent.
The first place in the list of countries with outgoing spam was taken by Vietnam, whose figure was 12.37 percent. The U.S. occupied the second place with 10.1 percent. The third place-China and the country's indicator for the quarter is 8.96 percent. Azerbaijan took the 70th place.
Kaspersky Lab is a Russian multinational cybersecurity and anti-virus provider headquartered in Moscow, Russia and operated by a holding company in the United Kingdom. It was founded in 1997 by Eugene Kaspersky, who is currently the CEO. Kaspersky Lab develops and sells antivirus, internet security, password management, endpoint security, and other cybersecurity products and services.