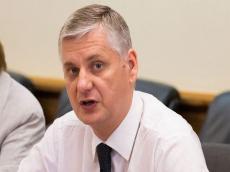 By Trend
Azerbaijan managed to improve relations with the Western countries, position itself as a reliable energy supplier and show readiness for dialogue in the sphere of human rights, Sergey Markedonov, a Russian political scientist and an associate professor at the Moscow-based Russian State University for the Humanities, said.
He made the remarks June 9 at the Caucasus-2016 International Conference in Yerevan, EADaily news agency reported.
In his opinion, the constitutional referendum, following which the institution of vice-president was established in Azerbaijan and the presidential term in the country was increased from 5 to 7 years, became another key event.
"The April escalation of the Nagorno-Karabakh conflict had a very strong impact on the social and political atmosphere in Azerbaijan," Markedonov said. "The war became the factor that along with the constitutional referendum allowed strengthening of the country's existing political system."
Azerbaijan in 2016 managed to boost the dialogue with its southern neighbor - Iran, the expert noted. In March 2016, Azerbaijani President Ilham Aliyev visited Tehran, and in August 2016 Baku hosted a regional summit with the participation of the presidents of Russia, Iran and Azerbaijan, he added.