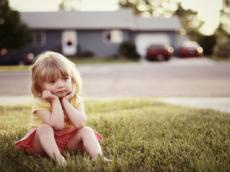 By AzerNews

An ancient Latin proverb says to err is human (Errare humanum est). Depending on its scale, the error can either put an end to a happy beginning or become a beginning of a happy life. A chance given to a man can determine the prospects of this view.
With this point in mind, the Azerbaijani government has decided to build specialized rehabilitation centers in the country's regions.
Children deprive of parental attention are supposed to be more vulnerable to outward influences and leaving them helpless would hurt only the society.
These centers are an important step in helping people to integrate into the society.
Teenagers engaged in criminal activities are often sensitive about their social environment which may set them back on the wrong path. This is a dangerous tendency that will lead to further degradation.
These teenagers should get psychological help as they need care and a chance to recover.
Specialized rehabilitation centers for juveniles seem to be a fine idea as they are aimed to help these minors reintegrate into the society.
These centers provide these persons with an in-depth, ongoing and comprehensive therapy. The teens that get the help spend the rest of their lives defending their rights and personality in aggressive environment.
A special center for social adaptation of prisoners who are serving their sentences in prisons in Gobustan region has also been commissioned.
The government also plans to build some specialized rehabilitation centers for 30 people and social refugees for 25 people in Ganja, Agjabedi, Guba, Masalli, Sheki, Tovuz, Ismailli and Salyan regions of Azerbaijan.
Everyone deserves a second chance, and given the opportunity, one should not hesitate to follow this advice for the sake of their future and happiness.