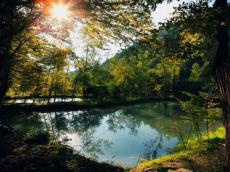 If you have been in Azerbaijan or heard about our country, you have to know the city named Gabala.
Gabala - that's a perfect marriage of the modern and natural signs. While mounts, rivers, high peaks, lake create the city's natural face, hotels, leisure complexes, contemporary cityscape bring the modern air to the city.
Gabala deserves to be called pearl in the middle of the green nature and shown among the unique sites of the Land of Fire.