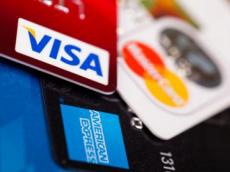 Azerbaijani banks have demonstrated a very low interest in the possibility of issuing social cards, Minister of Labor and Social Protection of Azerbaijan, Salim Muslimov said.
"Therefore, the tender for the replacement card of through which social assistance is provided, had to be postponed. Unfortunately, besides Kapital Bank, as reported to me at the commission, no bank has applied to participate," the minister said.
The issue will be resolved in the near future, he said.
"Also, I would like to note that the replacement of the card will be made in any case, regardless of the level of interest and the number of interested banks," Muslimov said.
At present, plastic cards for the recipients of targeted social assistance (TSA) are issued by the International Bank of Azerbaijan and Kapital Bank, which also produces pension cards.
All the banks were allowed to participate in the new tender on the renewal of the plastic cards for the recipients of targeted social assistance.
The decision on the renewal of the plastic cards of people receiving targeted social assistance was made in order to eliminate the adverse facts relating to the appointment and payment of the TSA, and to ensure transparency in this area.
In April 2014, the number of payment cards in Azerbaijan totaled 5.91 million units, increasing from the beginning of the year up to 4.23 percent.
Some 4.84 million units of cards out of the total are debit cards, in particular 2.57 million - social cards, 1.41 million - salary, 0.86 million - other debit cards.
There are 44 banks in Azerbaijan. As of May 1, 2014, some 2,479 ATMs, including 1,395 ATMs in Baku, 1,084 - in other cities and regions operated in Azerbaijan. The total number of them (compared to the beginning of May 2013) increased by 6.35 percent for the year.

/Trend/