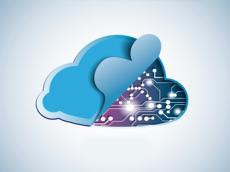 By AzerNews
Azerbaijan's "Electronic government" platform will be based on the "cloud" technologies.
This was said by Azerbaijan's Deputy Communications and High Technologies Minister Elmir Velizade at the third annual international conference "IDC IT Security and Datacenters Transformations 2014" held on June 12.
He said the main goals of the shifting to the "cloud" technologies are to reduce costs and to improve services to citizens, as well as information security.
"This is necessary for Azerbaijan to take into account international experiences and based its digital platform on the most advanced technological solutions.
"Electronic government" is gaining wide popularity day by day. The portal of e-services (e-gov.az) is filling regularly with new services which attract population's interest," Velizade said.
E-gov portal is a key tool for supporting citizens, businesses and private sectors of the country. It aims to reduce the number of documents requested from citizens because different government bodies interact with each other electronically.
Currently, the portal includes 40 public institutions across the country. Several government agencies have also requested to be included in the portal. This process will be carried out in several stages, depending on readiness of their infrastructure.
Velizade added that the largest DATA-center will be set up in Azerbaijan and its services will be available to countries of the region.
The project is designed for the future, and the ministry's future plans include the establishment of a data center, which will provide services directly to the government agencies.
"Services and technical capabilities of the DATA-center acting on the bases of Azerbaijan's National Academy of Sciences (ANAS) are regularly expanding and improving. Nevertheless, they are not developing at a reasonable rate. That is why we are considering the possibility of creating a new DATA-center of high-level whose resources will be used for internal purposes, and will meet the needs of other countries," he said.
Azerbaijan adopted the "National Strategy for Information Society Development for 2014-2020". This concept is the basic document that will define the next steps for the next years.
Velizade said, in accordance with existing plans, Azerbaijan will be able to achieve its goals. The main objective is a two-fold increase of the country's GDP by 2020. "To achieve this goal, the ICT sector is expected to grow three times, which in turn must be accompanied by about 12 percent growth of the industry per year," Velizade said.
"Azerbaijan is progressing at an international scale in terms of information technology," IDC Regional Manager for Central Asia and Azerbaijan Andrey Beklemishev said to Trend.
He said Azerbaijan's IT-market is comparable to Kazakhstan's market in terms of development. The market development in the country is taking place at the same pace and even faster than development in markets of Uzbekistan, Kyrgyzstan, Turkmenistan and Tajikistan.
Beklemishev said, in Azerbaijan the main growth is primarily observed in the hardware market.
To ensure the work of "cloud" technologies, modern DATA-centers as well as advanced virtualization technologies are needed. Azerbaijan builds DATA-centers, and this, in turn, moves the market forward since the construction of new data centers means the acquisition of new servers and creation of new networks.
Services that DATA-center can provide are "cloud" services, and social networking services.
A senior analyst of IDC Russia and CIS Mikhail Popov believes that creation rate of DATA-center TIER-3 is acceptable in Azerbaijan.
He said that the main issue is creating a data center which customers can trust in and view it as a safe server.
"DATA-center TIER-3 is designed for storing data for ever. For example, all the data should be replicated. There are data that there is no need to store them for a lifetime. According to the legislation of many countries, strict accountability documents are stored for five years. Then they can be either deleted or sent to the archive," Popov said.
Speaking about the steps taken in Azerbaijan to ensure information security, he said that no unexpected decision should be taken in this regard. It is important to learn from the experiences and errors of other countries and invest in appropriate solutions that have proven effective.
Popov said the growth in demand for data storage in Azerbaijan is tracked by low market saturation and the dynamic growth of the country's economy in comparison with other countries of the region.