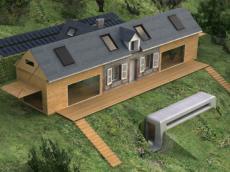 "Fire-resistant panels will be produced for prefabricated houses in Azerbaijan from January, 2015", said Vice-Chairman of Kingspan Izopoli Suat Kiroglu,
APA
reports.
Kiroglu said that the prefabricated houses are intended as shelters for people during emergency situations.
He said that the joint venture to be constructed for this purpose in Azerbaijan will cost AZN 50 mln.
Kiroglu noted that the houses produced by this joint venture are planning to be exported to Central Asian countries - Kazakhstan, Turkmenistan and Kyrgyzstan in the future. "In this field Azerbaijan will become a logistics center in the region", he stressed.