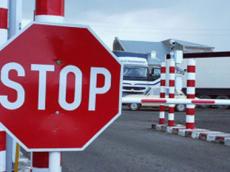 Vehicles have been stuck in traffic jam at the Azerbaijani-Russian border, eyewitnesses told Trend on May 27.
Reportedly, the traffic jam was formed because of obstructions on Georgian roads, which were caused by the collapse of a huge rock mass into the Terek River in Dariali Gorge.
One eyewitness said trucks crossing the Georgian-Russian border were forced to change their route and try to arrive to Georgia via Azerbaijan.
A large flow of vehicles also caused delays at the Azerbaijani-Russian customs area, resulting in a long queue of dozens of vehicles on both sides of the border, the witness added.
/Trend/