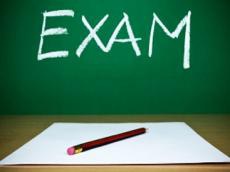 Yesterday, the State Commission for Student Admission (SCSA) held this year's first mock exams for effective preparations of the university applicants.
APA
reports that the exams were held in 22 cities and regions, totally in 62 buildings.
49.405 seats were allocated for the applicants to take the exams. The registration via internet has been started from March 27.
Mock examinations for bachelor's degree of universities will be held from April 6 till June 1.
Totally 6 mock exams will be held, two of them will be exam rehearsals.