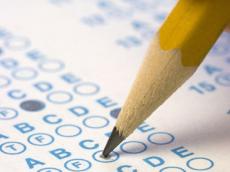 By AzerNews
Azerbaijan has ensured transparency of its universities' entrance exams by using IT and advanced monitoring measures.
This was stated in a report by UNESCO on the scale of corruption in the education systems of the world.
The report said that cases of law violation have more explicit nature in poor countries.
"Corruption in the education system is particularly massive in the territories of the former Soviet Union, with the exception of Azerbaijan," the report said.
The report was published as a book, Azerbaijan's State Commission on Student Admission (SCSA) said on April 3.
SCSA said the report draws on researches conducted in 60 countries by the International Institute for Educational Planning.
UNESCO's report says corruption causes serious damage to the education system in the world. In particular, it was found that the number of violations during the entrance exams to universities, cases of bribe-taking during exams, embezzlement, forgery and other offenses in the education system are common not only in the developing countries, but also in developed countries.
Azerbaijan was one of the first among the post-Soviet countries to reform the education system, after its independence in 1991.
Back in 1992, as part of an educational reform, Azerbaijan introduced a general exam - test examination as entrance exam of universities. Later, the test exams were introduced at the master's level. Moreover, other reforms were introduced, including the transition to the Latin alphabet, opening new universities and new faculties.