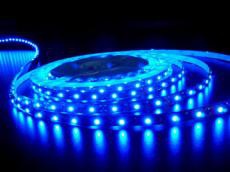 The Research Centre for High Technologies under the Azerbaijani Ministry of Communications and High Technologies intends to expand the use of Light-emitting diode (LED) in street lighting, the centre told
Trend
on March 17.
At present, the issue is being considered by the government. Launching the operation depends on a final decision being made, the centre said.
A pilot scheme on LED use has been implemented on one of the central streets of Sheki. This reduced power consumption up to 70 percent.
The pilot project was carried out within one month together with the executive power of the Sheki region. Electric meters were also installed to assess the effectiveness of using LED-technology in street lighting.
LED light sources can be used for decorative and general lighting of architectural buildings, streets, parks and highways.
The centre started producing LED light sources a year ago and is commercial in nature.
The solid-state lighting is energy efficient. As opposed to ordinary incandescent lamps, this significantly saves energy consumption.